14 weeks of Melodies - Week 5
Tuesday, October 29, 2013
So it's the 5th of 14 weeks... read below for all the Info and if you want to come along our 14 weeks journey your more than welcome!!!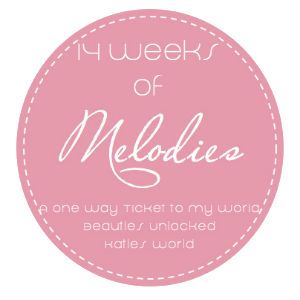 Welcome to a new blog hop & an exciting challenge.
The name of this game is 14 weeks of melodies. This blog hop will take place every TUESDAY.
The game will run from October 1st, 2013 through December 31st, 2013.
There will be a PRIZE for grabs at the end of each month.
On December 31st there will be a GRAND PRIZE for the blogger that was able to complete this challenge for all 14 weeks! :)
Here are the rules:
1. Pick a song that represents you or represents your mood this week
2. Share with everyone why you picked this song.
3. Grab our button to post it on your blog so others can join in :)
4. Link up your accounts. Each link up will count as an entry (blog, bloglovin, twitter, etc)
Disclaimer: In order to win you must be following your hosts.
A One Way Ticket to My World Blog | Bloglovin | Twitter
If you are interested in co-hosting send me an
email

Carrieanne - My song this week as to be the song from Hocus Pocus I put a spell on you.
I love Halloween and this film is my favorite. The song as been in my head all week. Here you go for the people who haven't seen it or love it just as much as I do!!



So here you have it ladies n gents, let's see who can do it for all 14 weeks straight ;)
"May the odds be ever in your favor"